First Birthday's are always fun
for everyone and sometimes for the birthday girl.
Went to April and Steve's house last Saturday to celebrate Bailey's first birthday. She will officially be one tomorrow. Happy Birthday, Bailey. (Artwork courtesy of elder sister Bridget.)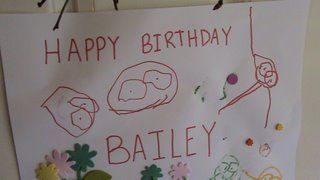 Here are some photos of the family.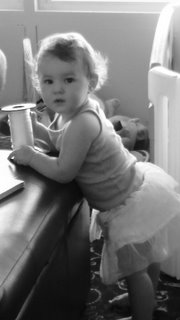 Bailey in her ballerina outfit.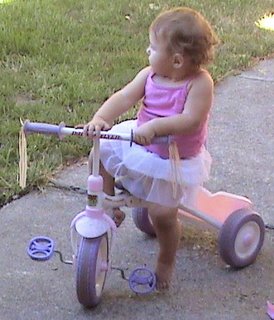 Trying out the trike.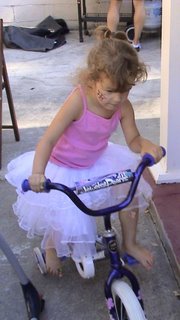 Big Sister, Bridget, riding her two wheeler. She, too, is dressed in a pink ballerina outfit.
Labels: family