Boating Saturday
Just a few photos of our outing on a friend's boat on Saturday. We had a wonderful time. We cruised from Sacramento's Miller Park down to Cliff's Marina near Freeport and back home. A few minor glitches, but a beautiful day none the less.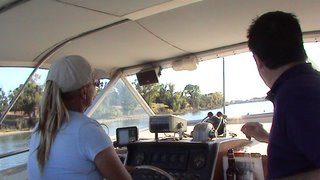 Heather piloting the vessel.

Sara intently watching Heather.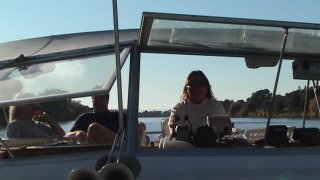 And here I am piloting the vessel. I didn't crash or ground the vessel.