12 of 12 for November 2008
November 12 of 12. Here's the concept for those of you new to the idea. Take 12 photos of your day on the 12th of each month. It is the wonderful idea of
Chad Darnell.
People from all over the world participate.
This months photos are tiny, but I don't know why. It has something to do with having to email them to me because the wireless connection was acting up. But, they are now here. Enjoy.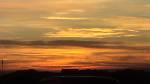 Good morning. Elverta CA 6:43am.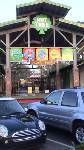 The Nut Tree amusement park. THEY have the BEST gingerbread cookies ever. And they are BACK!!! Vacaville, CA 7:26am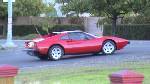 A Ferrari leaving the Club parking lot. It is even red. I only drool over a couple of cars, but red Ferraris will do it to me everytime. Vacaville, CA 7:45 am.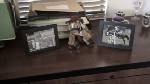 My Desk. Photos of Heather and Luke on the right, Luke and me on the left and my Champ the Horse that I got when we went to the Autry Museum last summer. Vacaville, CA 8:45 am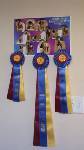 The Championship Ribbons Luke won this show season, with Heather in the irons. The photo is a collage of me falling off in
Watsonville.
Vacaville, CA 8:45 am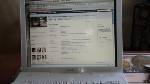 My laptop. Our T-one line died. I had to resort to the laptop. That's my Facebook page. I understand now why my
SIL
finds it so addicting.
Vacaville, CA 2:40 pm.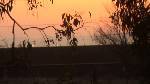 Good Evening. Sunset, Elverta CA 4:57 pm.
Labels: 12of12