February 12 of 12
Today, is 12 of 12 day. I still don't have a camera, but decided to do use the one my Treo 600. The photos aren't the quality I would like, but it is better than last month's narrative or not doing it.
If you are new to
12 of 12
, it was started by Chad Darnell.
Check out his site.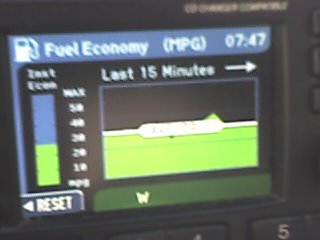 Didn't come out too clear. I was driving. 7:42 am. Somewhere between Sacramento and Davis, California. Hybrid's Fuel Economy Reading. What you can't read is that I was averaging about 29.8 mpg.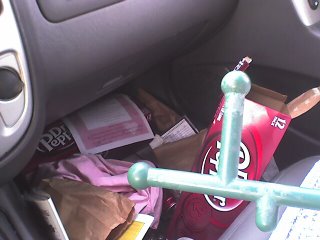 The front seat of the Hybrid. 7:43 am. Somewhere on the causeway.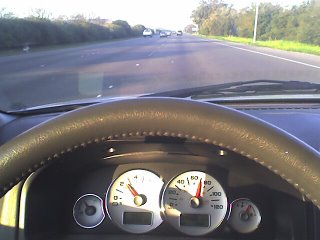 Guess I shouldn't admit to speeding, but see all those cars in front of me? They had just gone screaming past me. And I am in the slow lane. Near Davis, CA. 7:50ish.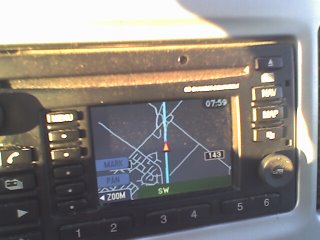 GPS Map in Hybrid. Approximately 7:54pm. Just past Dixon, CA.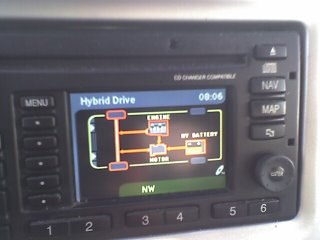 Almost to the office. GPS showing how much the gas and electric motors are each working.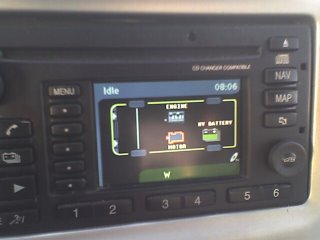 And how they aren't working at all. At the moment.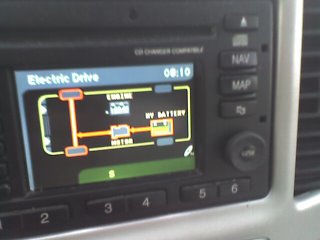 And how the Electric Motor only is doing its thing. Vacaville CA. approximately 8:05 am. Yes, I was a bit late for work.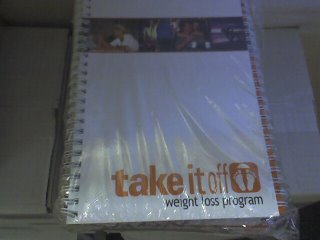 Millennium SportsClubs
new Lifestyle and Exercise Program. Being offered now. Freshly delivered by the UPS Driver. Tried to get his photo, but he wouldn't stand still long enough. Here is what he left us.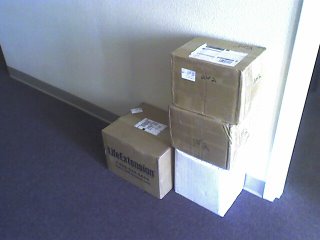 The Technogym treadmill tv screen. I was watching the Travel Channel's show on Hawaii's ten best beaches. This is the massage option at one of the resorts. I was just getting started. 4:15pm.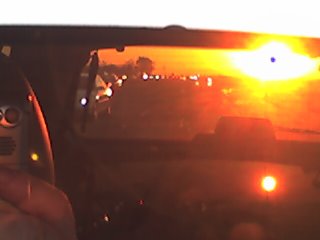 Sunset in the rear-view mirror. 5:25pm. On the causeway, Davis CA.

Ditto.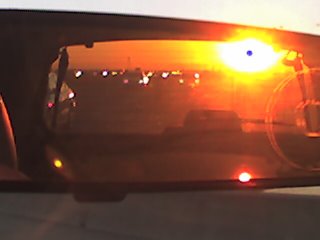 Labels: 12of12