So, it was ok
My tail bone still smarts. (No, it is not because that is where all my brains are stored). I sat on Luke, but didn't really ride. The bouncing at the trot was still too rough.
He is going to another show tomorrow. Will let you know how he does. Several from the barn are going, some to take their horses to watch. Heather swears this is the last time she is jumping. We'll see.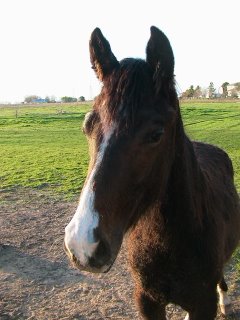 This is a photo of the Yearling we rescued late last year. Rufus T. Firefly.